Making the holidays Great despite chronic pain
December 1, 2017

Created By:

Categories:

Tags: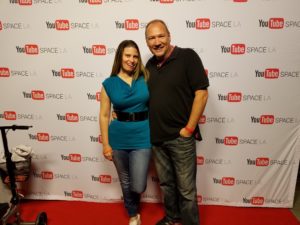 Ever thought, how am I going to get my holidays? Here are some easy ways to get ready and also shopping tips that Ken Taylor and I came up with to help those with chronic pain family members to still have an enjoyable holiday season. We wish each of you Happy Holidays and Merry Christmas!
What to Do to make your Holidays GREAT: 
1. PRIORITIZE. Focus on accomplishing the most important things, and let everything else go.
2. PLAN AHEAD. A large portion of holiday stress comes from the last-minute rush to get everything done. Consider planning your holidays two months in advance, and put your plans on paper.
3. USE A LIST.
Look at each item and ask yourself, "Is this really important to me and/or my family?" If not, take it off the list.
If it meets the importance criteria, ask, "Can someone else do this for me?" If so, delegate it.
If not, ask yourself, "What is the easiest way to accomplish this?"
Once you have fine-tuned your list, look at the remaining items and try to accomplish at least a portion of your plan each week. Allow extra time in your schedule so that one or two bad days will not ruin your entire holiday season.
4. TALK. If you're attending a party or hosting visitors, explain to them ahead of time that your chronic pain can limit your activity and requires you to rest at regular intervals.
Shopping Tips for People in Pain 
Shop online to avoid getting in and out of cars and to prevent standing in lines.
Ship gifts directly to friends. Free shipping can save money and reduce the stress on fingers, hands or painful joints.
Use gift bags. It is easier than traditional wrapping and reduces the chance of cutting yourself.
Decorate in small doses, limiting the scale to what you can manage.